Port Canaveral Charter Bus Service
Is your large group going out of Port Canaveral?
We provide Port Canaveral cruise terminal charter bus transfers for any size group.

Port Canaveral group charter bus transportation is our specialty.
Port Canaveral bus rentals to OIA, Tampa and State of Florida destinations.
Coach bus transfers to Port Canaveral and Port Canaveral bus charter.
Orlando & Tampa Sports Team Charter Bus
Colstar specializes in group transfers for sport teams and supporters in Orlando, Tampa & Central Florida.

Sporting event motor coach transport services. Large group bus charters for athletic teams, organization or collegiate fan groups.
Group bus transport services to AmWay Arena, Orlando area bowl games and Magic game transfers.
We Get
Your Group
There!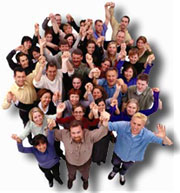 Local & Interstate Tours
OIA to Port Canaveral Transfers
University and College Day and Multi-Day Trips
Corporate Convention Center and Tradeshow Transportation Services
Orlando Airport (OIA) Charter Bus Service
Large group, team or business group charter bus service for Orlando International Airport and Tampa International Airport.

Charter a bus for your group land transfer from OIA to Disney, Tampa, Port Canaveral.
Orlando Airport charter bus shuttle transfers, bus charter services and coach bus transportation from Central Florida airports.
Orlando Corporate & Business Group Charter Bus
We service large and small corporate group with ground transportation in Orlando and Central Florida.

One time transfers or daily service to convention center, trade show exhibits or corporate meetings, rely on Colstar.
Charter a bus, multiple buses for group.
Servicing the Metro Orlando and Central Florida.